Heading
Heading
Heading
Heading
Heading
This is some text inside of a div block.
"I have always believed that leaders do not create followers, they create more leaders. This is as true of human capital as it is of financial capital or companies and institutions."
Arvind Tiku
‍Founder and Group Chairman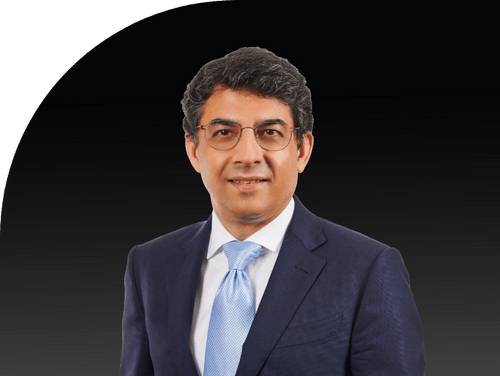 Arvind Tiku
Founder and Group Chairman
Arvind Tiku is an entrepreneur and investor with extensive experience in creating and building international businesses in commodity trading, natural resources, renewable energy, real estate, private credit and public markets. He is the founder of the AT Capital Group headquartered in Singapore.
Arvind's businesses have received numerous awards for quality and business excellence as well as multiple regulatory approvals from government entities in India, the Netherlands and Singapore. Arvind also founded the AT Capital Charitable Foundation which has made significant donations to his most favoured causes, health and education.
Arvind has lived in Singapore since 2007. He is fluent in English, Russian, Hindi and Kashmiri.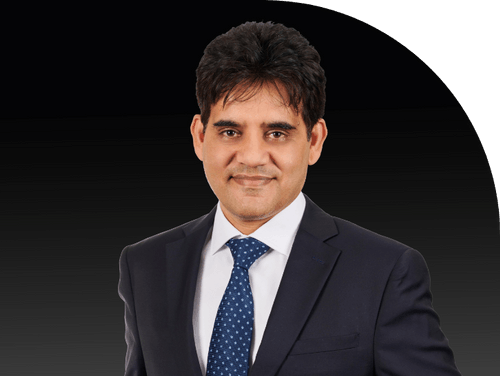 Sanjay Bakliwal
Director
Sanjay Bakliwal is a seasoned investment and finance professional with over 24 years of work experience and has been with AT Capital Group since 2012. He currently serves on the board of several flagship companies within the AT Group.
Prior to joining AT Capital, Sanjay worked for KPMG (primarily in M&A roles) and India bulls Power (heading its corporate finance division). He is well experienced in diverse investment & finance functions, and his sectoral focus has predominantly been in real estate, financial services and renewable energy.
Sanjay is a Chartered Accountant with national merit award from ICAI India, and a commerce graduate (with honors) from Shri Ram College of Commerce, University of Delhi.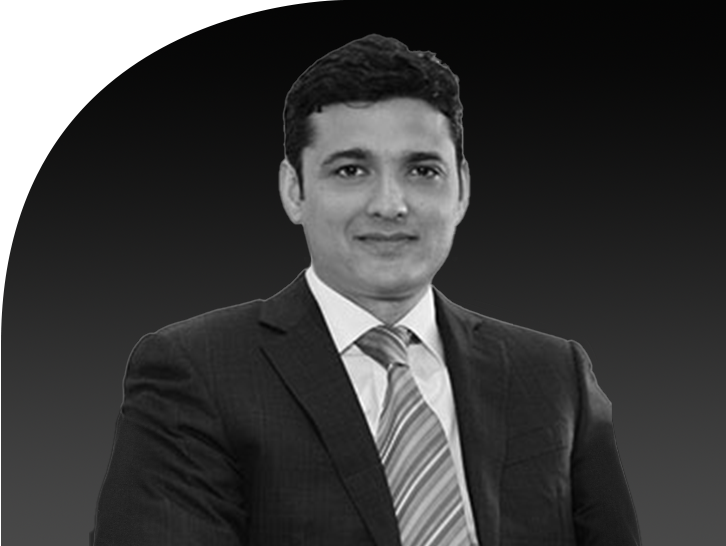 Hemant Tikoo
Director (India)
Even though Hemant's foray into the realty sector began less than a decade ago, his strategic direction and focus has already led to exponential growth in the projects that he has been involved with. Hemant plays an instrumental role in helping Experion manage and create a work culture that is professionally driven and process oriented.
Having worked across different countries in varied fields such as information technology, engineering, real estate, and wealth & investment management, he brings to the business a unique blend of management, investment advisory, project planning and quality control expertise.
Hemant holds a Bachelor's degree in Computer Science and a Master's in Computer Management. He also has an MBA from Nanyang Business School (NBS), Singapore and Waseda Business School (WBS), Japan.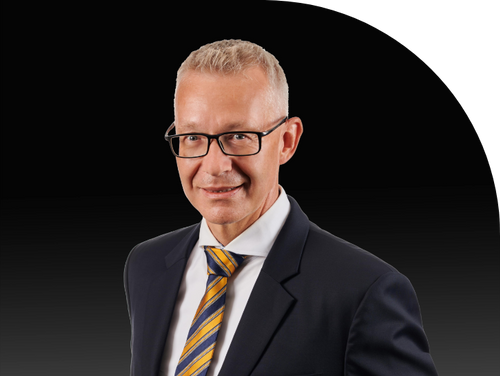 Nico Derksen
Independent Director
Nico Derksen has been an Independent Director with AT Holdings Pte Ltd since November 2012, and provides tax advice to all business areas at group and operating company levels. His main responsibilities include structuring investments and divestments in a tax compliant yet efficient way.
Trained as a tax lawyer in the Netherlands, Nico gained his experience and expertise over almost 30 years through a journey that took him from the Dutch tax authorities, to international tax roles at a Big 4 in the Netherlands, US, Eastern Europe, India, and Singapore, which has been his home since the beginning of 2010 and the base for his boutique tax firm since 2012.
As an associate faculty teaching cross border taxation, Nico is connected to the Singapore University of Social Sciences, and is a member of the global permanent scientific committee of IFA (International Fiscal Association).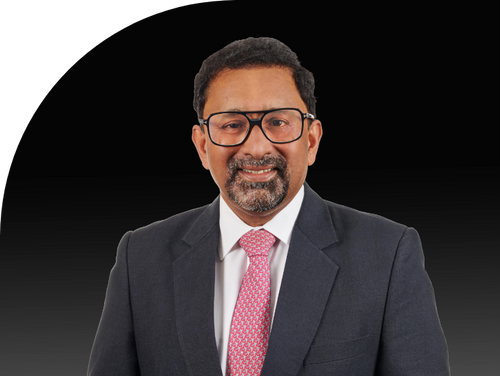 Balaji (Bala) Swaminathan
Independent Director
Bala has been an Independent Director of AT Holdings Pte. Ltd. since 2019. He is also the Founder and CEO of a regulated fund management and wealth advisory business in Singapore, and an investor in early-stage/start-up companies.
Bala worked as Westpac Banking Corporation's President of International between 2012 and 2018, growing the bank's footprint and supporting customers' international businesses. He has previously also held senior positions at Bank of America Merrill Lynch, Standard Chartered Bank, ICICI Bank and KPMG.
Bala is a Chartered Accountant as well as Cost and Works Accountant. He has completed an Advanced Management Programme at Harvard Business School.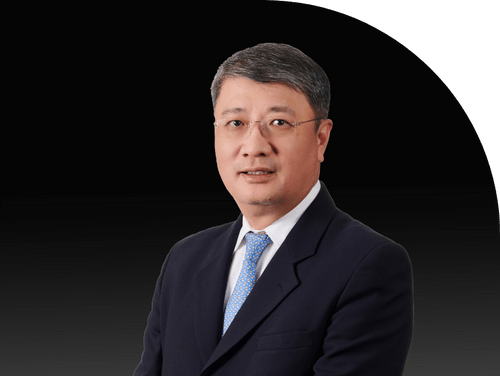 Chua Tian Chu
Independent Director
Tian Chu joined AT Holdings Pte. Ltd. as an Independent Director on April 2021. He also serves as an Independent and Non-Executive Director at Straits Trading Company Limited, one of the oldest public listed companies in Singapore with more than 135 years since its incorporation.
Tian Chu holds extensive experience in the banking, real estate and hospitality sectors, heading up functions in such companies as Meritus Hotels & Resorts, Far East Orchard Limited, United Overseas Bank Limited and Citigroup.
Tian Chu holds a Master in Business Administration and a Bachelor Degree in Civil Engineering from the National University of Singapore. He also attended the Advanced Management Program of Harvard Business School.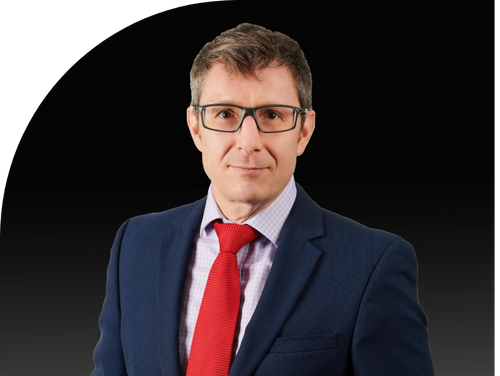 Hywel Phillip
General Counsel and Director
Hywel Phillip is the General Counsel for AT Capital and a Director of AT Holdings Pte. Ltd. and AT Capital Pte Ltd., providing legal structuring and advice to all business areas at group and operating company levels. His main responsibilities include corporate transactions, private equity corporate governance, regulatory & compliance and dispute resolution.
Hywel has over over 25 years of experience in the legal industry Prior to joining the AT Group he was General Counsel and Director to a Singapore family office with over US$5 billion under management. He was formerly an equity partner in the London corporate finance department of international law firm, Reed Smith LLP.
He has a Bachelor of Laws Degree majoring in English and French Law, having studied at the University of Kent, the University of Grenoble and Guildford Law School.
Pankaj Agarwal
Portfolio Manager
Pankaj Agarwal is a Director of Auctus Investments Management Pte. Ltd. and manages public market investments for AT Capital.
Pankaj has over 20 years of experience in investments, wealth management, global markets and corporate banking. Prior to joining AT Capital Group in 2018, he worked in senior roles with DBS Bank, Credit Suisse, Standard Chartered Bank and ICICI Bank, based across Singapore, London and India.
Pankaj received a Master of Business Administration from the Indian Institute of Management, Lucknow (India) and a Bachelor of Engineering from the Indian Institute of Technology, Roorkee (India).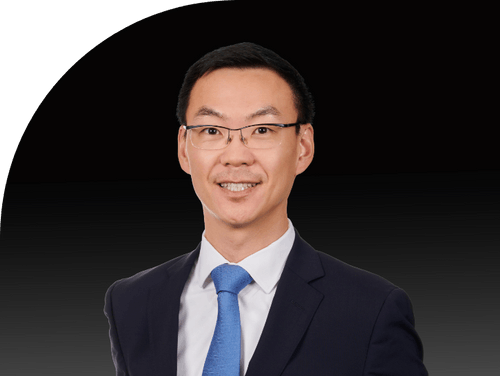 Hung Bin Toh
Portfolio Manager
Hung Bin Toh is a Portfolio Manager at Auctus Investments Management Pte Ltd, focusing primarily on public investments. His main responsibilities include generating and evaluating investment ideas across asset classes with a specific focus on global equities.
An investment professional with over 15 years' experience in Hong Kong and Singapore, Hung Bin joined AT Capital Group in late 2020 and is experienced in both Developed and Asia markets including market strategy, investment advisory, portfolio management and fundamental research.
Hung Bin graduated from Nanyang Business School with a Bachelor of Accountancy (Honors) Degree and is also a qualified Chartered Financial Analyst.